HOMEY GNOME VETERINARY CLINIC
Serving Oakdale, MN and Surrounding Communities
Dr. Noemi Plantz
Owner, Veterinarian
Dr. Plantz has been a veterinarian for 10 years, but has worked in the veterinary field for a little over 20 years. As a kid, Dr. Plantz helped bottle-feed a litter of orphaned kittens (one of which she named Tiger and was her companion for 19 years) and decided then that she wanted a career in veterinary medicine.  She routinely treats a wide variety of species including dogs, cats, rabbits, guinea pigs, birds (many types of parrots as well as pet chickens), and non-venomous reptiles. 
Dr. Plantz takes pride in educating clients while providing high quality medicine to all species with an emphasis on preventative care. When not at the clinic, she enjoys giving back to the profession; volunteering to teach veterinary students about exotic pet medicine at the University of Minnesota College of Veterinary Medicine.  In her free time, she volunteers as the Medical Director at Wild Paws Midwest Animal Sanctuary, a start-up animal sanctuary in western Wisconsin.  Dr. Plantz also enjoys being a chauffeur to a bright and confident daughter Samantha, shuttling her between school, 4H, swimming, and playtime with friends.  Dr. Plantz and Samantha have two cats, "Cupcake" and "Buttercup", and a gerbil named "Cookie" .  
Dr. Jorge Polanco
Associate Veterinarian
Dr. Polanco graduated in 2022 from the University of Minnesota College of Veterinary Medicine. He has always had a passion for exotic animals and has kept an assortment of snakes, lizards, and fish throughout his life. While raising his exotic pets, he saw the need for veterinary care that was not always available to non-traditional species and dedicated his career to providing care for all animals, especially the scaly ones. In his free time, he can be found working on one of his reef systems, tending to his assortment of reptiles at home, or volunteering with the Minnesota Herpetological Society.
Dr. Kelsey Springer
Associate Veterinarian
Dr. Kelsey Springer is thrilled to join the team at Homey Gnome Veterinary Clinic as an associate veterinarian. She completed her education at the University of Minnesota College of Veterinary Medicine in 2023. Throughout her veterinary journey, Dr. Springer has been an active volunteer with organizations such as the Wildlife Rehabilitation Center, The Raptor Center, House Rabbit Society, and several humane societies. Her experience spans a wide range of species, from ruby-crowned kinglets to Percheron horses. Dr. Springer finds great joy in learning something new from each animal and client she encounters.
In her leisure time, Dr. Springer enjoys crocheting, kayaking, listening to audiobooks, birding, and traveling. She is currently challenging herself to learn the ancient game of Go/Baduk, although she admits to being a disappointing student so far. At home, Dr. Springer shares her life with her young son Milo, her partner Frank, two energetic cats named Pixy Stix and Sour Patch Kid, and a vibrant canary named Kevin.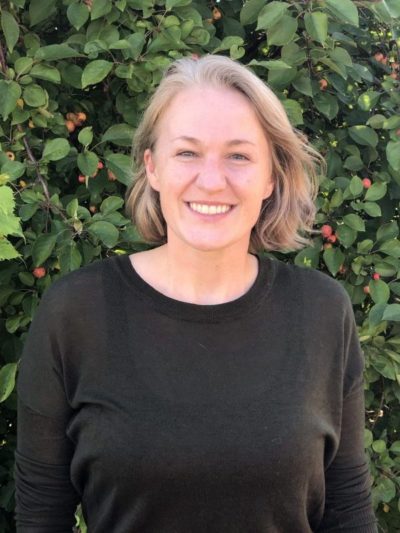 Sarah Nelson
Certified Veterinary Technician
Sarah has been with Homey Gnome Veterinary Clinic since 2020 and has worked alongside Dr. Plantz since 2012. 
She loves working in this field and helping the wide array of different creatures that we see. She enjoys that there's never a dull moment and working with exotics as well as small animals adds variety to her days. She loves seeing all the patients that come in as babies and watching them grow over the years. Forming a bond with these animals as well as their owners is one of the best aspects of her job.
Sarah graduated with her bachelor's degree in Animal Science with an emphasis in Veterinary Technology from the University of Wisconsin, River Falls in 2015 and graduated with her Associate's Degree in Veterinary Technology from Argosy University in 2015. She became certified as a veterinary technician in 2015.
When not at work, Sarah enjoys spending time outdoors with family, friends, and fur children. Her favorite place to be is on the Chippewa River, paddle boarding and tubing with her husband, dogs, parents, and close friends. She also enjoys running 5Ks with friends and loves the perk of the ice-cold beer and food that awaits runners at the finish line.
She has a 23-year-old talkative Timneh parrot named Sweetie, two dogs, a Standard Poodle named Francois and a mixed breed named Remi, and a cat named Chowder.
Jenna
Certified Veterinary Technician
Jenna started her education at the University of Wisconsin River falls in 2015 where she earned a bachelor of science degree. She then attended Argosy University until its closure in 2020 and transferred to Dakota County Technical College. Jenna graduated from Dakota County in December of 2020 with an associate's degree in Veterinary Technology and became certified as a veterinary technician in 2021. In her free time, she loves to take her hamsters on walks around the front yard and teach her Indian Ringneck Parakeet Lentil and Quaker Parakeet Lady Bird new tricks. She also enjoys honing her skills as an archer with her three different types of bows, for both competition and pleasure.
Cassie
Certified Veterinary Technician
Cassie joined our team in May of 2022. She graduated from Argosy University with her Associate's Degree in Veterinary Technology in the summer of 2016 and became certified later that year. She loves learning all aspects of the veterinary world but has a special interest in pet behavior.
She's had a love for animals for as long as she can remember. She grew up with dogs, cats, hamsters, and fish. Her favorite TV show was The Crocodile Hunter with Steve Irwin and his family. 
Cassie spends her free time caring for her own zoo at home where there is a mix of furry, scaly, and finned critters that keep her busy. She also enjoys reading, crocheting, and spending time with her family and friends as well as attending car shows in the summer with her long-time life partner."
Krystal
Certified Veterinary Technician
Krystal joined our team in July 2022. She's been a veterinary technician for 10 years! She love all animals, especially exotic ones, and she is an avid herpetoculturist in her free time. She always willing to help troubleshoot the husbandry and set up of any reptile species in a heartbeat.
Kelsey
Certified Veterinary Technician
Kelsey joined our team in December 2022. Kelsey graduated with her bachelor's degree in Anthropology and Religion from Hamline University in 2017 and her associate degree in veterinary technology from Dakota County Technical College in 2022. Kelsey has always had a special connection with animals and is passionate about caring for them in all aspects of life. She has never lived a day of her life without an animal companion by her side. In her free time, Kelsey is usually hanging out with her beloved rabbits – Bun Bun, Bug, Ozzy a.k.a. "Big Sir," and Mr. Mans. She also enjoys going to concerts, coloring, and volunteering as a Bunny Bouncer, Educator, and Foster with the Minnesota Companion Rabbit Society.
Afton
Veterinary Technician
Afton started as a veterinary technician with Homey Gnome Veterinary Clinic in July 2023. She loves working with all sorts of creatures and knew at a young age she wanted to pursue a career helping animals. Her favorite animal is the cuttlefish, and she loves to continue learning more about other exotic species.
In 2016, Afton graduated with her bachelor's degree in biology with an emphasis in Zoology and a minor in Basque studies from Boise State University. She recently finished her graduate degree from the University of Minnesota and is excited to join the workforce again.
In her free time, Afton enjoys traveling the world, spending time outdoors, doing DIY projects, plant cultivation, and attending music events. One of her favorite places is being back home, in the wilderness of Idaho, camping and exploring the state's beautiful landscape. She also enjoys spontaneous new adventures with her partner and fur babies.
She has three dogs, an old English bulldog named Egor, a mixed breed named Zoey, and a chow chow puppy named Nala. Cold-blooded creatures also inhabit her home including a hognose snake named Eris, a Brazilian rainbow boa named Persephone, a panther chameleon name Atlas, and a gargoyle gecko named Obsidian with the nickname of Sid.
Mila Falbaum
Practice Manager
Mila has been with Homey Gnome Veterinary Clinic since 2020 and has worked with Dr. Plantz since 2000.  Mila brings over 40 years of experience working in various roles within the veterinary field.  A veterinary practice is a perfect fit for her.  She loves the variety of animal species, and the opportunity to welcome their wonderful owners to the clinic.
Mila's love of animals began when she was a little girl.  She brought home injured or abandoned pets and cared for them. She believes every pet deserves a loving, caring home.   Over the years, many cats, dogs, and birds have found that home with her.  Mila and her husband volunteered in years past with the Sheltie Rescue as foster parents.  One became a permanent member of the family — there was always room for one more!  In her spare time, Mila enjoys spending time with family and friends,  reading, knitting, baking, and creating and collecting miniatures.  Her family includes two adorable cats named Anya and Lola, and two busy puppies named  Blanton and Violet.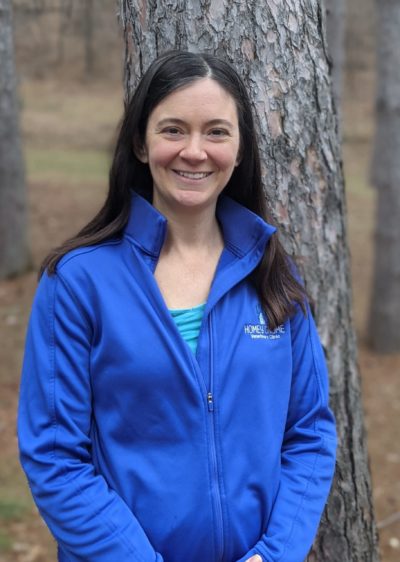 Michelle
Client Service Representative
Michelle completed a bachelor's in Biology at the Univ of Wisc-River Falls and then went to Argosy University for a Veterinary Technician degree and became a Certified Veterinary Technician in 2010.  She has been with Homey Gnome since October 2020. She has worked with Dr. Plantz since 2009. She now enjoys another area of the field, being a Client Service team member, and loves to share her knowledge of animals with pet owners.
She grew up dog sledding with her family and riding horses. An area of special interest in canine behavior.  In her free time, she enjoys reading, being outdoors, and spending time with her family.
Melanie
Client Service Representative
I have worked as a client service specialist in the veterinary field for 29 years. My love for animals is what drew me to working with families and their pets. At the beginning of my career, I was involved with homing animals up for adoption. Through this, I adopted several cats that had feline leukemia. Growing up we had dogs, cats, fish, hamsters, and even a pet duck. In my spare time, I enjoy doing many activities with family and going to the zoo with my daughter. I currently have a cat named Luna and a fish.
Kathy
Client Service Representative
I started my career as a Data Analyst at 3M. I had an early retirement in 2010 after 35 years. That gave me the opportunity to spend time with my disabled son until he passed in 2011. I was content for a while in retirement but felt a need to do more. I worked for a short time as a caregiver for a company, but it wasn't a good fit for me. Then an opportunity was presented to me to apply for a job as a receptionist for a veterinary clinic. I worked there for over 4 years and retired again. Well, that lasted a year and now I am back as a receptionist for Homey Gnome. I missed the animals, the clients, and being around co-workers that makes me happy.
My husband and I have 2 cairn terriers, Joie and Annie. They keep me busy. We go for walks twice a day and they love to help me in the garden
Kelsey
Client Service Representative
Kelsey has worked with people and animals in various capacities over the years. She is extremely happy about being a part of the Homey Gnome crew!
Kelsey's life changed when she met her first pup, Charlie when he was two weeks old. Charlie is an adorable wire-haired dachshund and one of the sweetest pups you could meet. After Charlie chose Kelsey to be his mom, they never looked back and they've been enjoying life together since 2011. Since then, Kelsey has fostered a couple of pups and also volunteered at both the Animal Humane Society and Wildlife Rehabilitation Center. She truly enjoys caring for animals of any kind and is fascinated by learning anything and everything she can about them. She is extremely excited about working in a field that focuses on animals and loves that she can make a difference in their lives along with being a friendly face for their families.
Kelsey loves spending lots of time snuggling & walking Charlie and watching her fish, Bubbs, make piles with her pebbles. She also enjoys running, hiking and cooking with her boyfriend, binge-watching TV shows, cross-country skiing, watercolor painting, playing card/board games, laughing with family and friends, and doing what she can to bring some good and happiness into this world.
Olivia
Technician Assistant
Olivia joined Homey Gnome in 2022. She's currently attending the University of Minnesota – Twin Cities as a Pre-Veterinary student with minors in Spanish and Italian studies. Olivia first decided she wanted to work in the vet field when she rescued her first dog, Ariel, from a puppy mill at age 4; she never ended up growing out of her childhood dream to be a veterinarian. She has fallen in love with the industry ever since and loves the education and relationships (both human and pet-related) working with animals brings.
In her free time, Olivia loves playing the piano, practicing her Italian, and spending time with her friends at the U. She especially loves spending time with her one true love – her old English bulldog, Sullivan – and loves to bother her family and friends with incessant pictures of his cute face.
Ausiah
Technician Assistant
Hello! My name is Ausiah and I joined HGVC in 2022. I am currently attending the University of Minnesota as a pre-vet student. While I didn't grow up around many animals, I grew up loving them, and would always try to be in their presence. I currently only have a cockatiel named Belle, but hopefully, that will change soon.
In my free time, I enjoy spending time with family, going out, and traveling.
Brynn
Technician Assistant
Hello! My name is Brynn and I joined the pawsome Homey Gnome team in 2022. I am currently attending the University of Minnesota – Twin Cities. I am majoring in Animal Science with an emphasis on Pre-Vet, and minoring in Wildlife Care and Handling and Marine Biology. My lifelong goal has always been to become a Veterinarian and I can't see myself doing anything else. Animals always have and always will be a huge part of my life!
When not at work or school, I love to play and cuddle with my dogs and take lots of pictures and videos of them! I also love spending time with my friends and family whether that be playing games or watching our favorite shows. On top of that, I volunteer at multiple Animal Humane Society locations and get to meet so many wonderful and unique animals that always make my day!
I have 3 dogs that are my heart and soul: A 10 year old Great Dane/Blue Heeler mix named Ryder, a 2 year old rescue named Koda, and a 1.5 year old German Shepherd named Blue!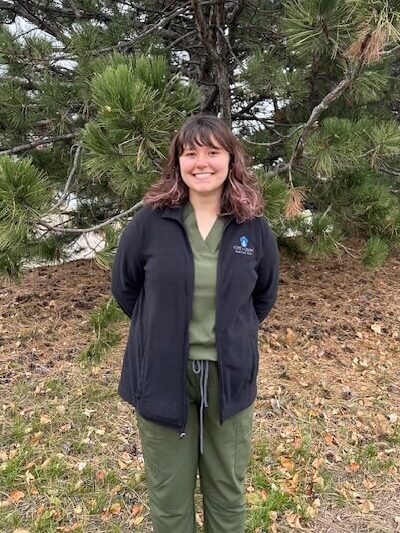 Julianna
Technician Assistant
Hi there! My name is Julianna and I joined Homey Gnome in 2023. I am currently pursuing my passion to become a Veterinary Technician.
I have two fluffy orange cats, Phoebe and Miso Soup, that I adore with everything in me- they are my life.
I spend my free time with friends, reading, playing with the cats, propagating plants, interior decorating and occasionally making fun earrings. I was caretaking for my grandma full-time before I came to Homey Gnome, she means the absolute world to me. I am eagerly looking forward to extending my knowledge of the animal world.
The Story Behind The Name
You probably notice our name is a little… different. As you know, we stand out from other veterinary clinics. We go above and beyond to provide our patients and their human parents with the best care and service. But that's not the only reason we have such an interesting name.
Why is our clinic's moniker so unique? Dr. Plantz's first name is Noemi, which earned her the nickname of "Nomes." This nickname stuck with her from high school to undergrad and into vet school. Not only did this name embody Dr. Plantz's fun and lighthearted personality, but people began gifting her with gnomes of all sorts.
As Dr. Plantz prepared to open her own clinic that reflects her devotion to companion animals, she called upon her closest friends to help her choose a name that would do justice to this one-of-a-kind clinic. One friend captured the essence of Dr. Plantz's vision with a funny drawing of a gnome surrounded by animals and the title "Homey Gnome Animal Clinic." While the name initially was hilarious to Dr. Plantz, she also loved how endearing and original the name is.
This name remains as special as the veterinary clinic it represents. So, don't be surprised when you arrive and find a plethora of gnomes that Dr. Plantz has received from patients over the years.
Even though gnomes are small, the Homey Gnome Animal Clinic has a huge heart for all animals that come through the doors.
HOURS
Monday: 8:00 am - 6:00 pm
Tuesday:8:00 am - 6:00 pm
Wednesday:8:00 am - 6:00 pm
Thursday: 8:00 am - 6:00 pm
Friday: 8:00 am - 6:00 pm
Saturday: Closed
Sunday: Closed