HOMEY GNOME VETERINARY CLINIC
Serving Oakdale, MN and Surrounding Communities
Dr. Noemi Plantz
Owner, Veterinarian
Dr. Plantz has been a veterinarian for 10 years, but has worked in the veterinary field for a little over 20 years. As a kid, Dr. Plantz helped bottle-feed a litter of orphaned kittens (one of which she named Tiger and was her companion for 19 years) and decided then that she wanted a career in veterinary medicine.  She routinely treats a wide variety of species including dogs, cats, rabbits, guinea pigs, birds (many types of parrots as well as pet chickens), and non-venomous reptiles. 
Dr. Plantz takes pride in educating clients while providing high quality medicine to all species with an emphasis on preventative care. When not at the clinic, she enjoys giving back to the profession; volunteering to teach veterinary students about exotic pet medicine at the University of Minnesota College of Veterinary Medicine.  In her free time, she volunteers as the Medical Director at Wild Paws Midwest Animal Sanctuary, a start-up animal sanctuary in western Wisconsin.  Dr. Plantz also enjoys being a chauffeur to a bright and confident daughter Samantha, shuttling her between school, 4H, swimming, and playtime with friends.  Dr. Plantz and Samantha have two cats, "Cupcake" and "Buttercup", and a gerbil named "Cookie" .  
Dr. Ford
Veterinarian
Dr. Ford graduated from the University of Minnesota in 2019, but has been in the veterinary field for 10 years. She has a special interest in internal medicine, surgery, and behavior, but enjoys all aspects of the field. She sees dogs, cats, and exotic species. Her favorite part of being a veterinarian is developing close relationships with her patients and clients.
When not in the clinic, Dr. Ford enjoys hiking with her husband, daughter, and four dogs (Zucchini, Trouble, Blue, and Bo), watching movies with her family and three cats (Weasel, Girl, and FatFat), and spending time with her snakes (Ball Python, Kalamari and Western Hognose, Rawmin), bearded dragon (Sushi) and guinea pig (Prince Charming, PC for short).
A fun fact about Dr. Ford is she has been singing since a young child, and like the rest of the Homey Gnome family, is OBSESSED with the TV show FRIENDS. Animals have always been an important part of Dr. Ford's life, and she looks forward to meeting your furry, feathery, and scaly family members!!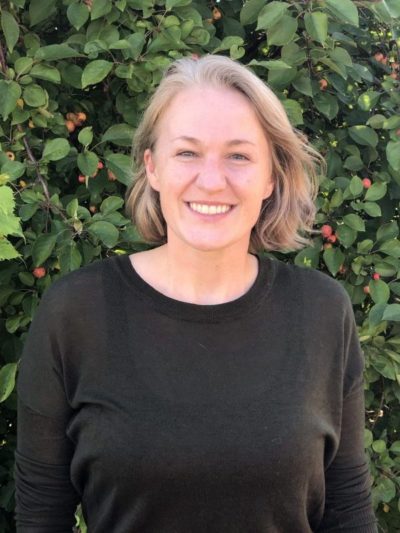 Sarah Nelson
Certified Veterinary Technician
Sarah has been with Homey Gnome Veterinary Clinic since 2020 and has worked alongside Dr. Plantz since 2012. 
She loves working in this field and helping the wide array of different creatures that we see. She enjoys that there's never a dull moment and working with exotics as well as small animals adds variety to her days. She loves seeing all the patients that come in as babies and watching them grow over the years. Forming a bond with these animals as well as their owners is one of the best aspects of her job.
Sarah graduated with her bachelor's degree in Animal Science with an emphasis in Veterinary Technology from the University of Wisconsin, River Falls in 2015 and graduated with her Associate's Degree in Veterinary Technology from Argosy University in 2015. She became certified as a veterinary technician in 2015.
When not at work, Sarah enjoys spending time outdoors with family, friends, and fur children. Her favorite place to be is on the Chippewa River, paddle boarding and tubing with her husband, dogs, parents, and close friends. She also enjoys running 5Ks with friends and loves the perk of the ice-cold beer and food that awaits runners at the finish line.
She has a 23-year-old talkative Timneh parrot named Sweetie, two dogs, a Standard Poodle named Francois and a mixed breed named Remi, and a cat named Chowder.
Kelly Wrich
Certified Veterinary Technician
Kelly joined our team in 2020. She's a patient and detail-oriented certified veterinary technician. She attended Argosy University, graduating in 2010.
From a young age, Kelly knew she wanted to be in the veterinary field. She's always had a strong bond with and love for animals. Her passion for the field and love for all animals continue to grow as she continues to work with them.
On her days off, Kelly loves camping, hiking, canoeing, going on nature walks, floating down a river, and going for coffee runs. When she's in the mood for a lowkey day, she enjoys drinking coffee and snuggling with all her animals while staying in my pajamas until the afternoon.
Her beloved fur family includes a Chihuahua named LadyBug and three cats named Wobbles, Skwerl, and Roulette. Her pets have a thousand nicknames as unique as they are.
Jenna
Certified Veterinary Technician
Jenna started her education at the University of Wisconsin River falls in 2015 where she earned a bachelor of science degree. She then attended Argosy University until its closure in 2020 and transferred to Dakota County Technical College. Jenna graduated from Dakota County in December of 2020 with an associate's degree in Veterinary Technology and became certified as a veterinary technician in 2021. In her free time, she loves to take her hamsters on walks around the front yard and teach her Indian Ringneck Parakeet Lentil and Quaker Parakeet Lady Bird new tricks. She also enjoys honing her skills as an archer with her three different types of bows, for both competition and pleasure.
Mila Falbaum
Practice Manager
Mila has been with Homey Gnome Veterinary Clinic since 2020 and has worked with Dr. Plantz since 2000.  Mila brings over 40 years of experience working in various roles within the veterinary field.  A veterinary practice is a perfect fit for her.  She loves the variety of animal species, and the opportunity to welcome their wonderful owners to the clinic.
Mila's love of animals began when she was a little girl.  She brought home injured or abandoned pets and cared for them. She believes every pet deserves a loving, caring home.   Over the years, many cats, dogs, and birds have found that home with her.  Mila and her husband volunteered in years past with the Sheltie Rescue as foster parents.  One became a permanent member of the family — there was always room for one more!  In her spare time, Mila enjoys spending time with family and friends,  reading, knitting, baking, and creating and collecting miniatures.  Her family includes two adorable cats named Anya and Lola, and two busy puppies named  Blanton and Violet.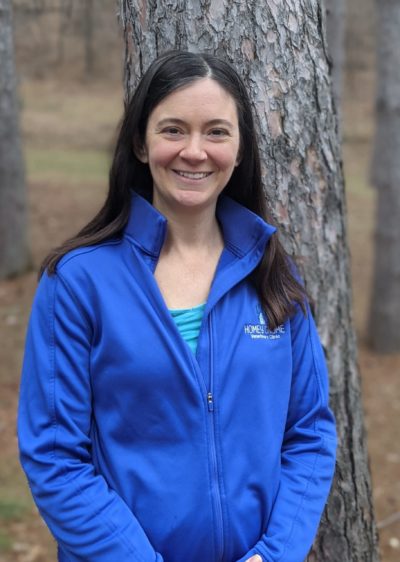 Michelle
Client Service Representative
Michelle completed a bachelor's in Biology at the Univ of Wisc-River Falls and then went to Argosy University for a Veterinary Technician degree and became a Certified Veterinary Technician in 2010.  She has been with Homey Gnome since October 2020. She has worked with Dr. Plantz since 2009. She now enjoys another area of the field, being a Client Service team member, and loves to share her knowledge of animals with pet owners.
She grew up dog sledding with her family and riding horses. An area of special interest in canine behavior.  In her free time, she enjoys reading, being outdoors, and spending time with her family.
Melanie
Client Service Representative
I have worked as a client service specialist in the veterinary field for 29 years. My love for animals is what drew me to working with families and their pets. At the beginning of my career, I was involved with homing animals up for adoption. Through this, I adopted several cats that had feline leukemia. Growing up we had dogs, cats, fish, hamsters, and even a pet duck. In my spare time, I enjoy doing many activities with family and going to the zoo with my daughter. I currently have a cat named Luna and a fish.
Kathy
Client Service Representative
I started my career as a Data Analyst at 3M. I had an early retirement in 2010 after 35 years. That gave me the opportunity to spend time with my disabled son until he passed in 2011. I was content for a while in retirement but felt a need to do more. I worked for a short time as a caregiver for a company, but it wasn't a good fit for me. Then an opportunity was presented to me to apply for a job as a receptionist for a veterinary clinic. I worked there for over 4 years and retired again. Well, that lasted a year and now I am back as a receptionist for Homey Gnome. I missed the animals, the clients, and being around co-workers that makes me happy.
My husband and I have 2 cairn terriers, Joie and Annie. They keep me busy. We go for walks twice a day and they love to help me in the garden
Ella
Technician Assistant
Hi there! My name is Ella and I've been with HGVC since 2021. I am currently attending Penn Foster College to become a CVT. I love to help animals because I see them as the most innocent form of life and they need to be protected and cared for.
When not at HGVC, I enjoy catering to my 3 cats, 3 snakes, fish, and birds. I also enjoy going outdoors for activities such as herping, birding, or skateboarding.
The Story Behind The Name
You probably notice our name is a little… different. As you know, we stand out from other veterinary clinics. We go above and beyond to provide our patients and their human parents with the best care and service. But that's not the only reason we have such an interesting name.
Why is our clinic's moniker so unique? Dr. Plantz's first name is Noemi, which earned her the nickname of "Nomes." This nickname stuck with her from high school to undergrad and into vet school. Not only did this name embody Dr. Plantz's fun and lighthearted personality, but people began gifting her with gnomes of all sorts.
As Dr. Plantz prepared to open her own clinic that reflects her devotion to companion animals, she called upon her closest friends to help her choose a name that would do justice to this one-of-a-kind clinic. One friend captured the essence of Dr. Plantz's vision with a funny drawing of a gnome surrounded by animals and the title "Homey Gnome Animal Clinic." While the name initially was hilarious to Dr. Plantz, she also loved how endearing and original the name is.
This name remains as special as the veterinary clinic it represents. So, don't be surprised when you arrive and find a plethora of gnomes that Dr. Plantz has received from patients over the years.
Even though gnomes are small, the Homey Gnome Animal Clinic has a huge heart for all animals that come through the doors.
HOURS
Monday: 8:00 am - 6:00 pm
Tuesday:8:00 am - 6:00 pm
Wednesday:8:00 am - 6:00 pm
Thursday: 8:00 am - 6:00 pm
Friday: 8:00 am - 6:00 pm
Saturday: Closed
Sunday: Closed